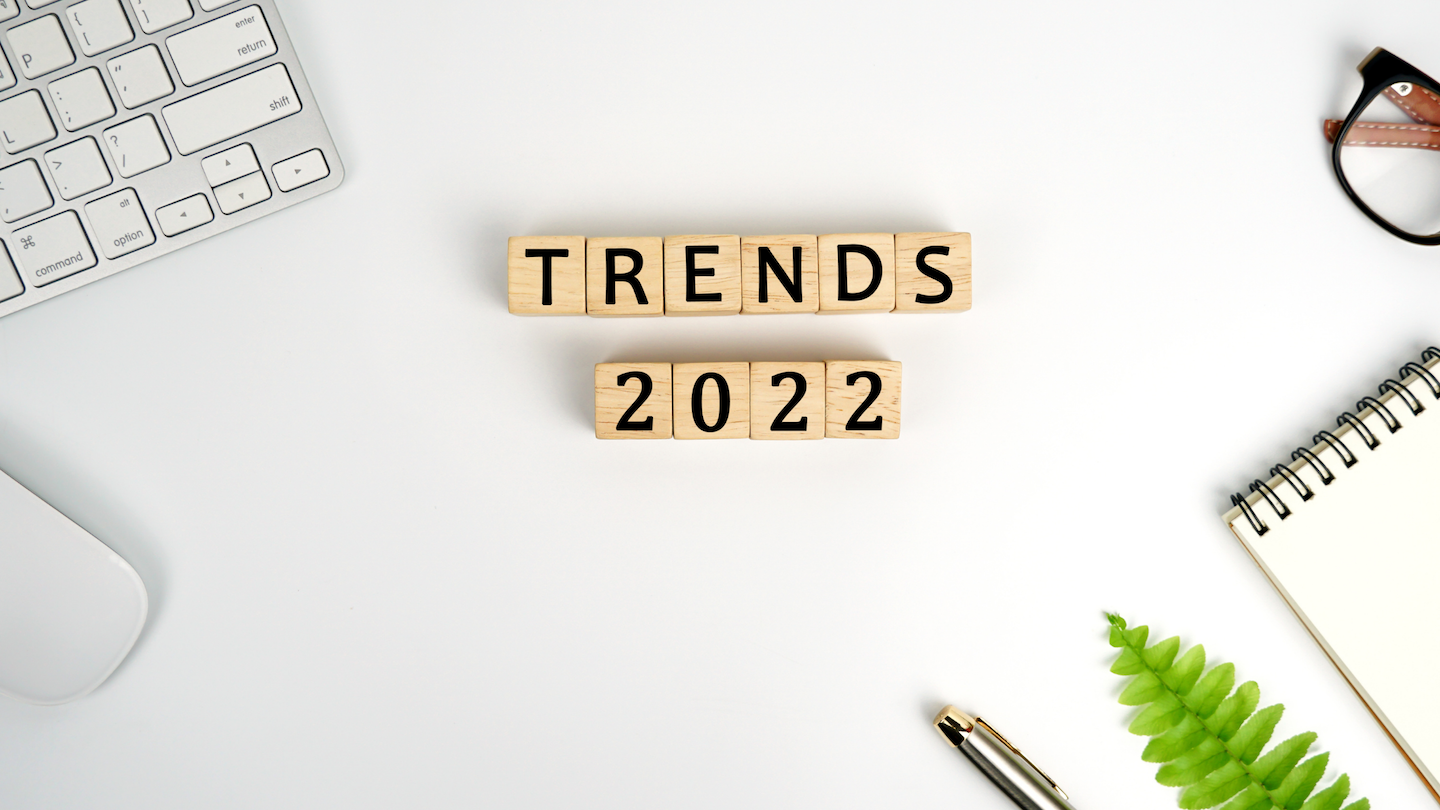 24 Mar

Predictions For Trends in 2022

When it comes to getting ahead in today's digital marketing world, it is important to use proven strategies to help you and your company stay competitive in the online marketplace. However, in addition to finding sustainable and purpose-driven approaches, it is essential to keep your finger on the pulse of what is coming next.

Being able to predict trends can be difficult, but here is what we think are some of the biggest upcoming trends for 2022.

Social Media

When it comes to online marketing and promotion, no discussion is complete without touching on social media. According to experts at Cisco, short-form video content is going to only grow in popularity. With this in mind, it is important to put emphasis on TikTok and Reels.

Now, in order to stay ahead of this trend, you can couple short-form video content with in-app shopping capabilities available on social media to grow your brand and work on selling products and services that can be purchased in just a few clicks.

Google Analytics

This year, Google Analytics 4 will become the standard when it comes to data tracking. This platform has shifted from just tracking pageviews to more event-based metrics. If you want to stay ahead of the trends in 2022, Google Analytics is going to be your best friend.

Plus, this year, Google will start pushing out e-commerce integrations, templated integrations, and official certifications, that will only push you from old versions to GA4. We predict that successful companies are going to be expanding the role that analytics has in their data pipelines, dashboards, and automated reporting efforts.

Creative Branding

One of the hottest creative trends for those looking to brand their business are NFTs, or non-fungible tokens. Chances are, you've already been hearing a great deal about NFTs. Many brands are creating collectible NFTs, including those with a dedicated following or fan base.

Digital Trends

No discussion on trends would be complete without talking about the Metaverse. This is a digital space that professional marketers have been talking about for years. When Facebook changed its name to Meta, it opened the floodgates for brands looking to market online.

In the coming year, you can expect new tools, platforms and technologies and staying up to date on these platforms as they roll out will only help businesses like yours stay ahead of the trends.

Here at Life In Motion, we are not only dedicated to helping you follow some of the most proven strategies for marketing and brand growth, but we are here to help you stay on top of the upcoming trends so that you can be ahead of the curve on some of the biggest and most profitable trends for 2022.