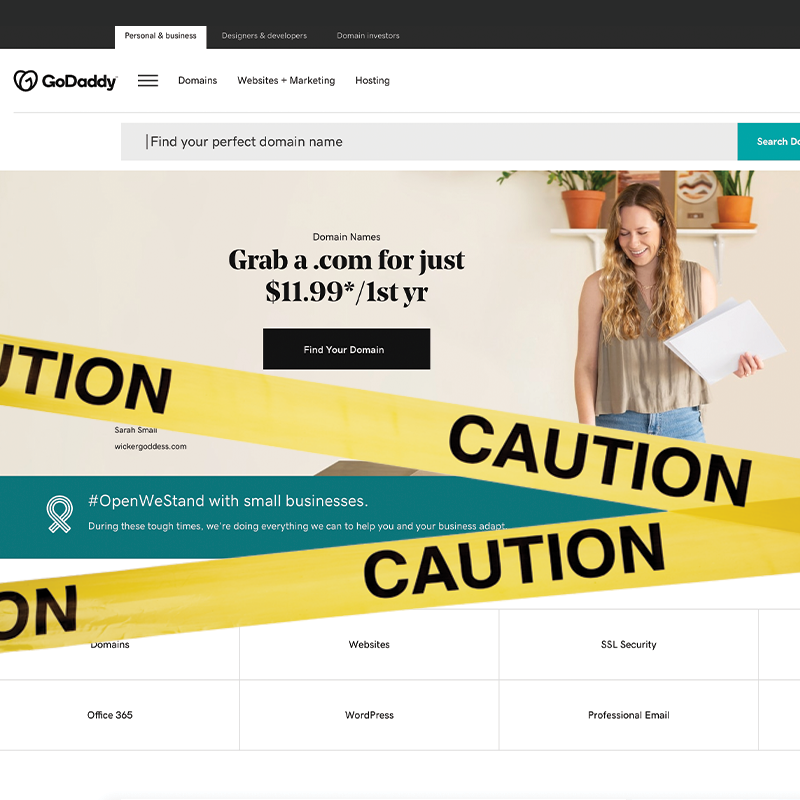 14 May

GoDaddy Announces Breach of 28,000 Hosting Accounts

On May 4, 2020, GoDaddy, one of the world's largest website hosting providers, disclosed that an attack had compromised approximately 28,000 hosting accounts. They discovered that the unauthorized "individual" had gained access to hosting account logins. Their advice to the account holders of these accounts is to conduct an audit of their account. From our experience, unless you are the developer of the website, it's challenging for you to audit your website.

Hosting of WordPress websites has become more labor-intensive for web development companies to manage that most require the hosting of their projects to be done by a third party. Life in Motion provided website hosting for all of our website clients.

We began offering website hosting for our clients in 2014 after discovering that third party companies are not equipped to provide the consistent support and maintenance needed to keep the health of our websites up to the required standards of Google and other search engines.

Calling for support from third-party hosting companies begin with the luck of the draw. Who is answering your call will determine the level of expertise you get from the representative. We found over and over again that the information we receive from support representatives was contradicting previous advice each time we spoke with a new person. We even tried to save the contact email addresses of good support representatives, only to find that they left their position because they were good at their job and had been promoted!

We see many low-cost hosting plans provided by large companies like GoDaddy, Bluehost, and HostGator, where they quote you $6.99 a month for your first year of hosting. What they don't tell you is their hosting plans do not include any security updates or necessary modifications to your website. You pay for that support separately.

GoDaddy recently came out with a WordPress maintenance plan that ranges from $49.99 a month to $149.99 a month that offers credits to maintain the wellness of your website, but this doesn't include hosting or SSL certificates. It is dependent upon you requesting updates. SSL certificates start at $75 a year.

The good news is all of these services are provided by Life in Motion WordPress website hosting plans. We will host, maintain, and troubleshoot any issues we find with your website, proactively. In most cases, we make updates to the site before any problems arise, and before our client ever sees them. Our average response time to a request is 24 hours, but if our client does discover an issue, they can quickly send us an email or call our office to work directly with our team to resolve the issue immediately. All our hosting plans include an SSL certificate and on-demand website edits. Furthermore, all of our hosting plans include insurance that, if anything happens to your website while on our server, we will recreate the website, free of charge if needed.

In closing, remember that your website is an investment. Protect your investment with the right hosting plan and, more importantly, with the right hosting support. If you would like to learn more about Life in Motion's hosting plans, click here.