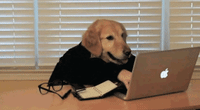 04 Jun

How to Effectively Respond to Customer Complaints

No matter what you do, or how hard you try to keep your customers happy, it is virtually impossible to keep every single customer happy. If you run a business, you are going to have customer complaints to deal with.

Customer complaints have been around as long as businesses themselves have. However, in today's day and age, it is easier than ever for customers to complain and criticize a business. What is worse, is thanks to review sites and social media, these complaints can now be public knowledge, which can do even more harm to your brand reputation.

When you see complaints like this creep up, whether they are posted publicly online or sent to you privately in an email, here are some tips on how to effectively respond to customer complaints.

Always Respond Right Away- When a customer complains, you need to respond right away. The faster you respond, the better off you will be. Leaving your customers hanging even for a day isn't going to help you. While customer complaints can't always be addressed within an hour—you can still respond to your customer within an hour and let them know that you have heard their response and are working on a solution. If you are not able to do this—set up an automated response so at least your customer has something.

Always Listen and Always Apologize- The first thing you need to do when a customer complains is listen to what they are saying. The second thing that you need to do is to apologize. It doesn't matter if the issue isn't really your fault, or if the customer isn'tright, as the business owner, it is your job to make sure the customer is heard, and that you apologize for the inconvenience that they are experiencing. Many times, customers just want to know that they are heard and that you recognize they didn't have a great experience. This can make working with them much easier.

Focus on A Solution- Once you've listened to your customer and apologized for their feelings, it is time to focus on a solution. Don't make promises that you can't keep but figure out a solution that will not only make the customer happy, but that could potentially help retain their business as well. If you are able to, a financial incentive on a future purchase is one of the best and most effective ways to keep a customer happy and encourage them to use your business again (hopefully with better results in the future).

Learn From the Experience- It may sound cliché, but the best thing that you can do with a customer complaint is to learn from the experience. Take that customer complaint as a piece of data and think about how you can use it moving forward to make sure you don't have another customer in your future who is similarly upset.

Remember, while customer complaints can be frustrating to deal with, especially if you feel as though they are not legitimate—it is important that you address every complaint that comes your way. These tips will help you with your customer responses, so that you don't turn one customer complaint into a bigger issue for your company moving forward.