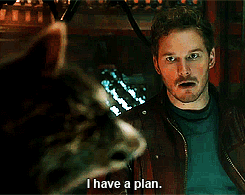 14 Dec

Do You Have Your 2019 Business Plan?

Failing to plan is the same as planning to fail. When business slows down, small business owners tend to make knee-jerk reactions to marketing, and often those reactions do not produce as good of results as a well thought out plan will.

As a small business owner, you wear many hats, sales, marketing, production, administration, accounting, HR, etc. It's easy to let the planning of your business fall behind your list of to-do's list. Each year, the week between Christmas and New Year's Eve, my phone is blowing up with business owners that are just beginning to realize January is rapidly approaching and they don't have a plan for the new year. Do yourself a favor, start your 2019 business plan now.

To develop a marketing plan, there are four areas you need to concentrate on first.
What type of business are you wanting? What I mean is, what business services that you offer nets you the most income? If your business is seasonal, take a look at what services you can focus on during the different seasons in the year.
Who is your target market? Look at what is your best type of client. When you plan, you get to choose who you want to target rather than focusing on anyone that is contacting you.
Review your marketing efforts for the last 12 months. What marketing activities have given you the best results? Where have your leads come from? Of those leads, what percentage are you converting to clients? Of new clients, what source did they come from?
Google your business and the services you offer (do this separately). Does your business show up in the search results? Does your competition? What does your online presence say about you? Would you pick your company over your competition by the results you are seeing?