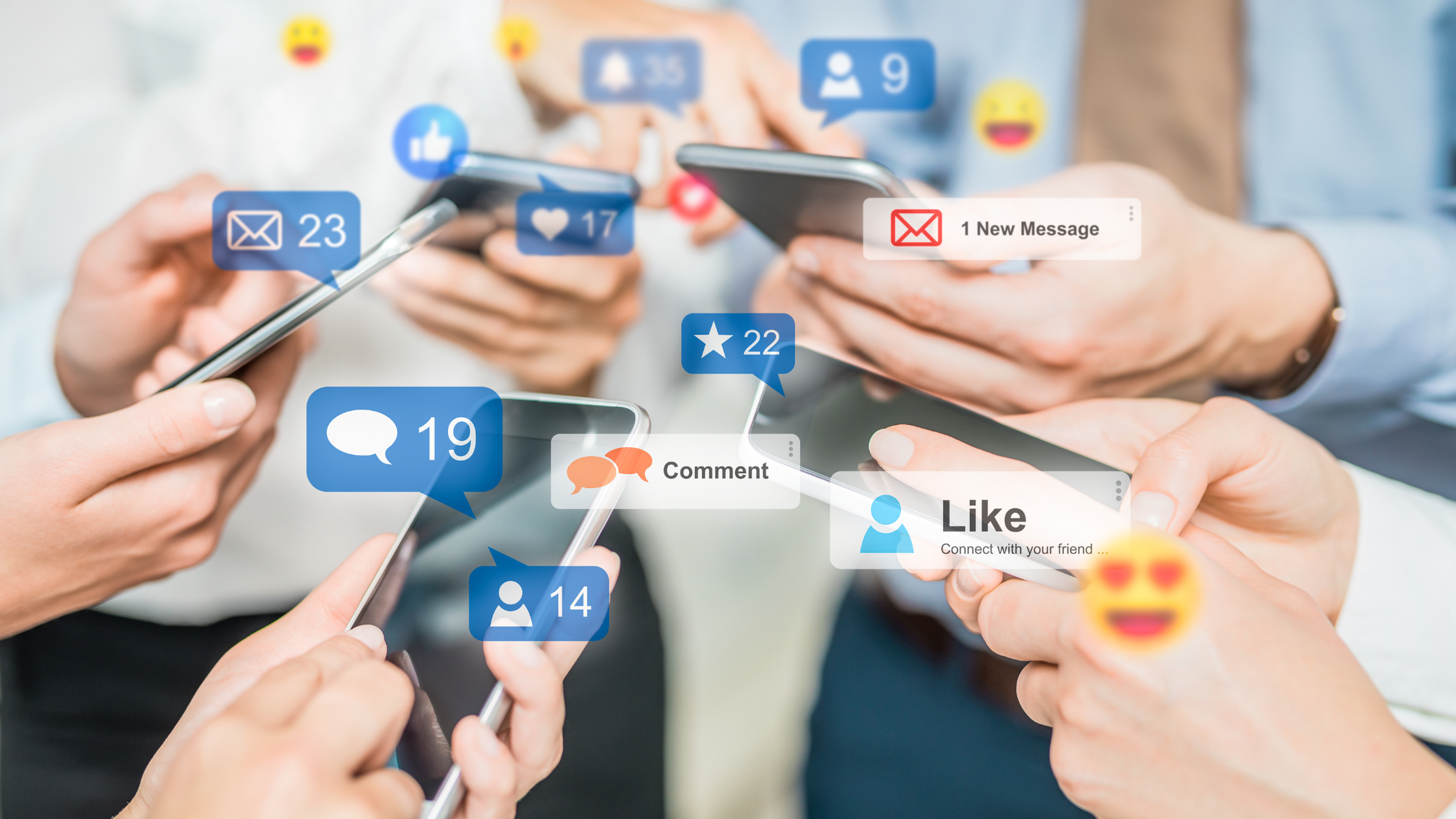 29 Jul

Why Your Brand Needs to Be on Social Media

More and more businesses are hopping on all the social media trends whether they have a professional look on Instagram or are making wacky videos on Tik Tok. If more and more businesses are turning to the digital world, there must be a reason, right?

Brands need to be on social media to thrive, and there are several reasons why this is so.
Building Closer Connections to Customers
Customers want to be able to connect with your brand and social media is a great way in doing so. When you post a picture, reel, or video onto your platform, your customers can like and comment on how they feel about the post.
Not only does this allow you to get constructive feedback, but also allows your brand to be more remembered. Some brands have a huge presence online. For example, who doesn't know about the weird TikToks that Duolingo makes?
Gain a Wider Audience
The videos and pictures that are posted on social media travel far and wide in a short amount of time. When you start putting your brand out online, whether you are taking aesthetic photos, allowing workers to share their favorite parts about the job, or posting "behind the scenes" of the job, everything you share will spread quickly.
With this, you will be able to share details about your brand with a lot more people. You will be able to grow your general audience and possibly even your audience diversity. Social media is accessible to almost everyone, so almost everyone will be able to see your posts.
Build Community
This combines the first two points. Social media is the best place to create a digital community for everyone involved with your brand. Not only are people able to comment on your posts, but you can comment right back. This makes people feel that their thoughts and ideas have been heard, and it builds trust between your business and your customers.
When you build a community through social media, people will feel connected to your business and are way more likely to buy more stuff from your brand.
You Can Track Engagement
Social media and marketing trends go hand in hand. With everything that you post for your brand, you can see how well that post did and how well received it was by the public. Many social media platforms give you a lot of knowledge about your engagement patterns and various engagement/audience analytics.
Through social media, you can learn who your main target audience is, how much they like the ideas you post about, and how many people are actively engaging in your media. You will better learn what ideas and posts your audience prefers, and you will definitely learn when your audience doesn't like an idea.
Social Media Allows Brands to Grow
Between being able to push out content and building a community with your followers, social media makes it easy to grow your brand and get more people to buy your stuff.