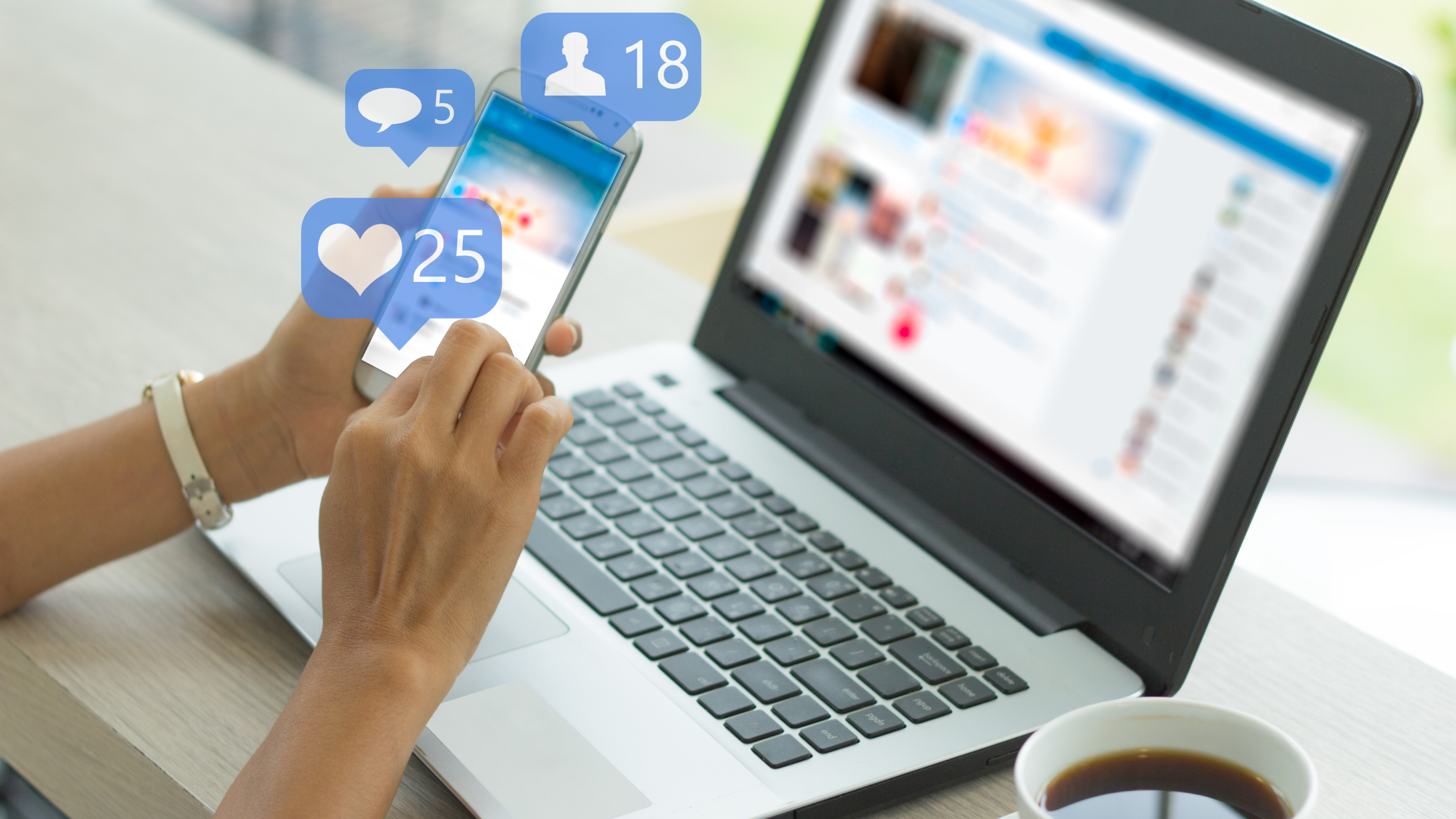 03 May

Social Media and SEO

In the world of online marketing, there are very few concepts that are as powerful, or at times as tricky as search engine optimization, or SEO. This term, while complex, is all about getting your brand to that coveted top-spot on Google. Whether you have a small local business or are vying for recognition in a saturated market, understanding SEO is paramount to your company's success.

And when it comes to SEO, there is one area that many companies are missing out on: social media. While they may seem worlds apart at times, social media and SEO actually go hand-in-hand and are an essential dynamic duo that can help boost your business and take your company to the next level.

How Social Media and SEO Work Together

If you are able to sync social media and SEO together, it is going to increase your visibility as part of your online marketing strategy—therefore ensuring that your company is always showing up at the right place at the right time—and reaching your target audience.

As of now, in your marketing journey, you have likely heard of the old "Rule of Seven" adage, which states that a customer must hear or see your company's message seven times before they take an actionable step towards buying your product or service.

With this in mind, many successful companies are looking to take a multi-faceted approach to their online marketing efforts to ensure their message is getting out there enough for potential clients to finally take action.

How SEO and Social Media Work Together

SEO has always been an approach centered around searching (hence the name), but it is also one of the thins that SEO has in common with social media. For many years, SEO and social media were two very separate and independent forms of online exposure, but by integrating the two, you can create a more robust and successful marketing strategy.

By pairing both content strategies together you can answer your customer's questions and increase your exposure across various channels, using the same content. But you can do more than that, you can actually use social media to ensure you're creating the right content.

It is important to create content and tailored messages that target your customers and their unique lifestyle, motivations and problems—and you can use social media to help you develop the right type of content.

Social media will help you keep your finger on the pulse of your industry. You can learn more about what your target market is interested in by looking to reviews, social media posts and online groups. Social media also lets you keep an eye on your competitors to see what type of content they are promoting and publishing.

This is one of the easiest ways to meet your customers where they are and to create a multi-channel marketing strategy that attracts customers through platforms they are already using.

We know that when paired together social media and SEO can help your brand get more traction and awareness than ever before. And we want to help you make your goals a success. If you are struggling to get the traction you want with your SEO strategy or social media plans, contact the experts here at Life In Motion today and we can help you get started.