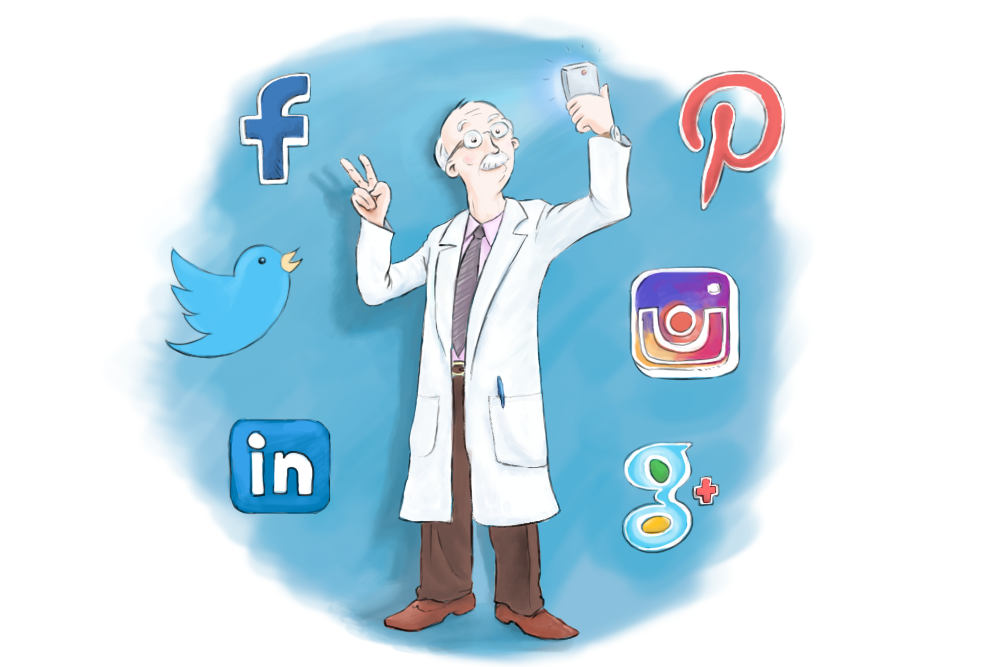 28 Oct

The Benefits of Social Media for Medical Practices

As a medical professional, you have a lot on your plate when it comes to caring for and looking after your patients. This can make it difficult to really think about anything outside of your responsibilities as a healthcare provider. However, at the end of the day, a medical practice is still a business, which means there are certain efforts in terms of marketing and advertising that you need to make in order to make sure patients know where to find you, so that they can get the care they need.

And social media may just be what you need in order to make sure that patients can find you.

Here are some of the benefits of making sure your medical practice has a social media account.
Raising Awareness: As a healthcare professional, it is important that you are helping educate the public on things that may impact their health and overall quality of life. Social media can help you spread awareness about important health information (or misinformation) with the click of a button.
Communicating With the Public: People often turn to healthcare providers for advice and information, and social media is just another way that you can communicate with people and help others, either by sharing informative videos and articles or answering questions current or potential patients may have of you.
Authentic Advertising- It can be difficult to market and advertise in the medical field, and to not sound too "salesy" when it comes to people's health. With social media, you can reach out in a more genuine way and really connect with people more instead of trying to create jingles or ads to get people in the door.
Monitoring Public Health- Associations like the CDC have used social media and "#flu" to monitor this public health issue year after year. They share updates and encourage people to get the flu shot. By being on social media, you can stay engaged in this conversation and up-to-date about what is going on, while getting involved in online conversations and even reposting information for your followers.
Managing a social media account as a medical provider can be difficult. You need to make sure that you are creative informative and engaging content, but are still following the rules and regulations that govern the healthcare sector. Here at Life In Motion, we can help with all of that.
In addition to helping you curate the right content and learn more about social media managing, we can handle the ground work for you, so you can rest assured, you have a professional social media account that reflects your practice, without having to put the extra time into it. Let Life In Motion help you while you focus on what you do best—caring for your patients.