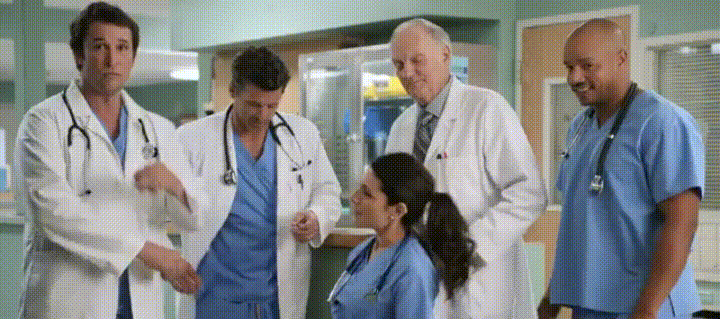 20 Mar

5 Reasons Why Doctors Need to Market Themselves Directly to the Patient

Marketing as a healthcare provider can be a difficult task. Doctors have so much on their plates with caring for their patients, that it can be difficult for them to find the time to develop the right marketing plan or to understand the who they should be directly marketing to.

When it comes to marketing for today's doctors, the best approach is always to market directly to the patient. It can be difficult for doctors to jump on board with a marketing plan. After all, for years, doctors worried that it may make them seem to desperate for patients. Marketing can be new to many health care providers, but it is very important in our current market. People go online to find everything from dentists to mechanics, so doctors who want to be able to help as many people as possible, need to be marketing to the public.

They also need to be marketing directly to their patients and in the right way. It can help build a sense of trust between doctors and the individuals they will be caring for and it helps showcase the doctor's experience and knowledge about the healthcare field. Here are five more reasons why every doctor should be marketing themselves directly to their patients.
Patients are Going to Do Their Research- Plain and simple. Patients who are looking for a new doctor, whether it's a primary physician or a specialist, are going to look online to find this individual. Sites like Yelp are being used more often than ever for doctors, so it is important that doctors are not only on Yelp, but that they are responding to both positive and negative reviews to show they are engaged.
Sites Like WebMD Are Keeping Doctor Visits Down- The internet can be really good for doctors, it also has helped lessen the number of visits doctors are getting. In the past, people would make appointments for all types of health concerns. Today, sites like WebMD have people coming to the doctor less and less. It is important that doctors are still able to reach their patients and remind them that technology cannot replace doctors entirely and that when they really need help, they need to know who to call.
You Need to Keep Up With the Competition- Unfortunately, in the eyes of many potential patients, doctors who do not have their own website and who are not marketing their services, may not look as reputable as their competitors. Other doctors are marketing online, which means it is time for you to do it to. With more than 5 billion Google searches happening every day—if you aren't online, you can't be found.
Your Website is Open 24/7- A website is open all of the time, even when your staff isn't in your office. This gives patients the opportunity to learn more about your staff, services and experiences. It can also help you set up a form so it is easy for patients to contact you.
Internet Marketing is More Affordable Than You Think- There are many doctors who haven't tried internet marketing yet, mostly because they assume it is expensive. While other older forms of advertising such as magazine ads, billboards, and commercials are going to cost thousands of dollars, internet marketing is much more affordable and it can be tailored to fit all types of budgets.
Doctors in today's market need to understand the importance not only of marketing but marketing directly to their patients. Here at Life In Motion, we help numerous doctors make sure they have the right initial point of contact with their patients so they can continue to have a positive experience with their patients moving forward.