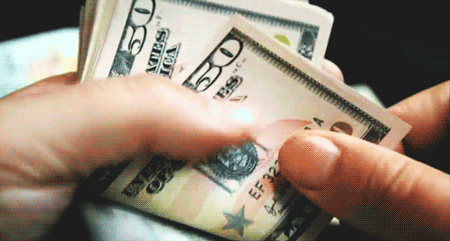 09 Apr

How to Track ROI on Social Media Marketing?

Social media marketing has become one of the most talked-about marketing approaches in recent years. It is also one of the most debated topics to ever hit the marketing world. A great deal of this debate comes from the fact that it is much more difficult to measure the effectiveness of a social media marketing effort as other online systems, such as Google AdWords.

Measuring how much revenue you actually received from an Instagram post can be difficult, and while it isn't the most clear-cut formula, it doesn't mean there aren't some things that you can do in order to measure your return on investment with all of your social media efforts. Here are just a few suggestions to get you started.

Implement Your Own Tracking System

 This is an old approach, but one that works. If you want to see what type of return you are getting on your social media posts, then simply start with your own tracking system. Just ask new patients how they heard about you. Make sure you leave suggestions, such as "Twitter" "Facebook" "Friend" or "Google" instead of leaving a blank line. This will help you see what type of platforms are getting the best traction.

Ask Follow-Up Questions

 The more information that you can get about referrals and new patients, the better. In fact, many times, when a patient says a friend referred them the platform the referral happened on was social media. It's a good idea to ask a follow-up question to gather more information, without sounding like you are interrogating them, such as "Great! How did you friend hear about us?" Then you can find out more about whether they heard about you in the carpool lane, from a social media-share or at lunch.

When referrals transpire on social media it's because you are proactively cultivating the opportunity for referrals to transpire on that platform. In short, it means your social media efforts are working the way they are supposed to.

Keep a Spreadsheet

If you don't have a CRM or a way to track new patients through your EMR, it's a good business practice to keep a spreadsheet of the new patients. It is a simple, yet effective solution. Make sure to keep down important information such as: how they heard about you, where they heard about you, such as a friend from work, a friend who shared on social media, a Facebook ad, etc., along with what type of service they came in for.

This is your own "old school" form of analytics so you can not only see what type of marketing is bringing in patients, but what type of services these patients are then signing up for. You want to see what approach is bringing in the right type of patient so you can do more of what is actually working.

For more information on managing your social media marketing plan and measuring your ROI, contact us at 817-431-9861. We can help you develop, implement and track your social media marketing efforts so you can make sure you are getting a great return on your investment.