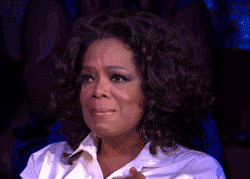 25 Mar

Emotional Marketing for Today's Generation

When it comes to marketing and advertising, there is nothing that can influence people to make decisions quite like emotion. In fact, most studies support the idea that emotional responses to ads are more influential when it comes to brand decisions than the content of the ad itself.

Just think about the last ad you enjoyed, or even the last ad you remember—was it memorable because it was filled with valuable information? Or was it memorable because it struck some type of emotional cord with you?

Emotional marketing is a very important type of marketing, and an effective way to drive connections between a brand and a consumer and to build more awareness. If you want to use emotional marketing to target today's generation, chances are you know the basic platforms that work, and that social media marketing, PPC advertising, blogs and blast emails are all great—but do you know what emotions you should be targeting with emotional marketing?

Here are the four main emotions you should focus on when using emotion as the base of your marketing efforts.
Joy/Happiness- Emotional articles and positive posts are more likely to be shared than negative ones, so if you are looking to market your company through long-form content such as this, focus on content that incites joy and happiness.
Sadness- Inspirational, moving and heartbreaking ads are also valuable. People can be moved to action by being shown moving ads that elicit a real, raw emotional response.
Fear/Sense of Surprise- This may not seem like the most likely emotion to focus on in marketing and advertising. Fear is actually used a lot more than you realize in advertising and while it may not always be practical, and can be risky, it is one that can make an impact. Just look at anti-smoking advertisements.
Anger- When it comes to focusing on anger in marketing and advertising, think less about making someone angry at you and more about enticing frustration to spring people into action. People are more likely to become angry when they see an injustice somewhere, and it can help grab their attention. Think of the now famous Like a Girl campaign or some of PETAs ads.
If you want to really create marketing content that will get people's attention then you need to learn how to appeal to their emotions. As emotions are what drive so many decisions.
Here at Life In Motion, we can help you develop an emotional marketing plan that will work for you and messages that will help you reach your target audience of consumers and bring new leads into your business. If you have questions about how Life In Motion can help your company with their marketing efforts, contact us today to learn more.