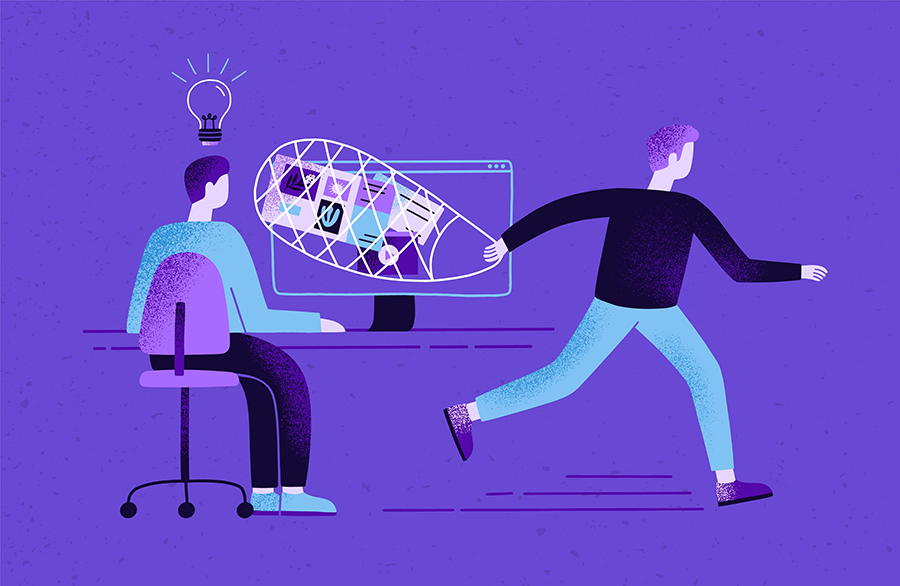 08 Jul

Can I Use Wording From Another Website on My Website?

Let's see what happens when you find an article you really like from another website. You copy and paste that article to your website. "Don't worry, I gave them credit at the bottom of the blog article." (Common courtesy, right?)

This action hurts your ranking on Google.

That article you just copied and pasted to your website is time stamped and shows Google that it originated from a different website. Google bots are able to detect plagiarized content that has as little as 19% of the same content from anywhere on the internet! This means even if you copy part of the article or change it up a bit, it is the same as if you were to copy the entire article.


Google defines the action of copying content from another website as duplicate content. This action is considered by Google as "deceptive in practices" and Google feels this will result in a poor user experience. They want to eliminate a Google visitor's search from seeing "substantially the same content" within a set of search results.

I think it's reasonable to expect that the article you posted from someone else's website would be about a service you provide. When a potential client in your service area searches for your service, the article you pasted on your website will never show up in a search result for that service you provide. Furthermore, Google may devalue your whole website as spam and never recommend your website in any search. Well that's not entirely true, if someone searches your website address or your business name, there is a good chance you will come up but that person already knows who you are and the point is to get new business. The website that wrote and posted the content first will show up in search results for that service.

Best practices

If you see an article that you enjoy, it's best for you to read it and from memory write your own opinion on the article or summarize the article you read in your own words. It's professional courtesy to acknowledge the originating source but NOT for online marketing. I recommend you leave off the source and just stick to the summary.