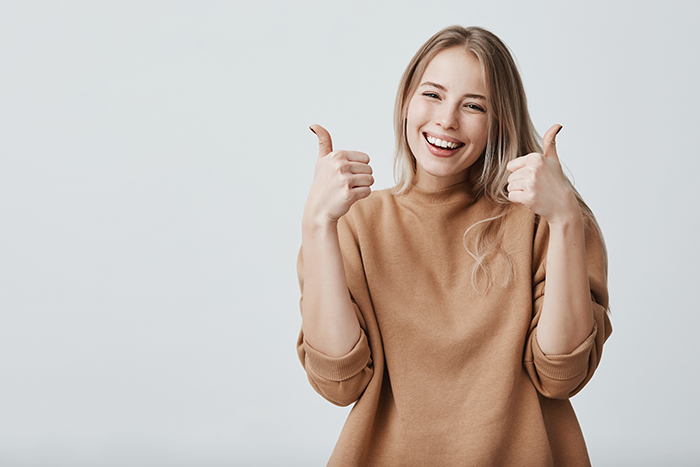 06 May

5 Tips for Helping to Build Customer Loyalty

Having a loyal, dedicated customer base, is one of the biggest assets your business can have—especially for today's small businesses. Loyal, repeat customers actually spend around 67 percent more than occasional customers—which can really add up for you and your business.

There is no denying that customer loyalty is important—but how do you start to build that customer loyalty? Here are five tips for helping to build customer loyalty.
Make Customer Service a Priority- Even if all of your customer interactions are online, you need to make sure that you keep customer service a priority. One way you can do this and separate yourself from the competition is to make sure that you continue your dedication to customer service and always make it a priority, even on social media. Customers want service via social media—and they expect a quick response, so do your best to respond within an hour.
Ask For Advice and Listen to It- If you want customers to become loyal patrons, then you need to ask them for advice. Ask your customers for feedback regarding their experience with your business—and actually listen to what they have to say. If you are going to make any improvements to your company, it is smart to make them based off what your customers think. They are who you are trying to impress.
Provide Valuable Content to Your Customers- If you want your customers to really trust you and to become loyal customers, then you need to provide them with valuable information they can use. Provide customers with content that answers the questions they will actually have and solve the problems they tend to have that relate to your business. This can be as easy as posts such as a "tip of the day."
Provide Customer Loyalty Incentives and Rewards- Customer loyalty programs can go a long way in building customer loyalty. Discounts and promotions run through your social media and website can help keep your customers engaged and will remind your customers that you care about them.
Follow the 80/20 Rule- This is a great rule, primarily If you are attempting to do your marketing on your own. This means that 80 percent of your posts should be content that provides value to your customers—while 20 percent of your customers should be promotional materials. This is a great place to start when you embark on your own marketing and online content efforts—of course if you need more help in creating this balance, Life in Motion can help.
Here at Life in Motion, we can help you build a strong sense of customer loyalty with your current and future clientele. If you have questions about our service, or about what you can do to foster a better relationship with your customers—contact us today so we can help.