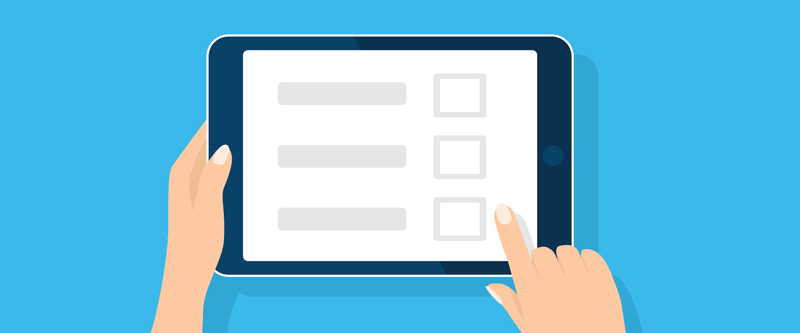 27 Sep

8 Tips to Help Increase Survey Responses

Online surveys can be an excellent tool for you and your company. They are cost-effective, simple, flexible and they can help you gain valuable data from your current or potential customers. Creating a survey is relatively simple. The real struggle, however for most people is to get people to respond. Here are a few simple tips you can use to increase the number of survey responses you get.
Keep it simple. While you may want to get as much information as possible from your surveys, many people get burnt out with long surveys, especially those that don't seem super relevant to the participant. The simpler, the better.
Offer incentives. Most people won't answer a survey unless they think there is something in it for them. They need some type of reward for their time, so you need to offer something in return.
Ask for help. Building self-perception is essential, so you need to ask for help. Most people want to be helpful, so don't be afraid to be humble and ask them for assistance.
Be upfront and let your participants know what is going on. Be honest with your participants. Let them know what the goal of the survey is, how long it will take and how your company will benefit from your survey. The more in-the-know they are, the better.
Keep it personal. A personal connection is important, so create a survey that personally addresses the individual by name or references the details of a previous order.
Use surveys regularly. If you implement surveys regularly as part of your business, you can create an expectation for your customer to respond. Add them to your orders, transactions and contact requests. Your customers will get used to responding and you will get better at creating surveys that people actually respond to.
Show customers what you are doing with the information. Once you get data from your surveys, make sure that you let your customers know that you are actually using that information for something. This can show your respondents that you are doing something with their time, so they see the point of answering these questions.
Stick with your target audience. Every company has their target demographic. Stick with that demographic when you are creating and delivering surveys.
Finally, make sure that you have patience with your surveys. It can take some time and some tweaking to perfect the process, but with a little patience and some trial and error, it can be worth it. Here at Life In Motion, we can help you with all areas of your online marketing efforts, including cultivating more survey responses.