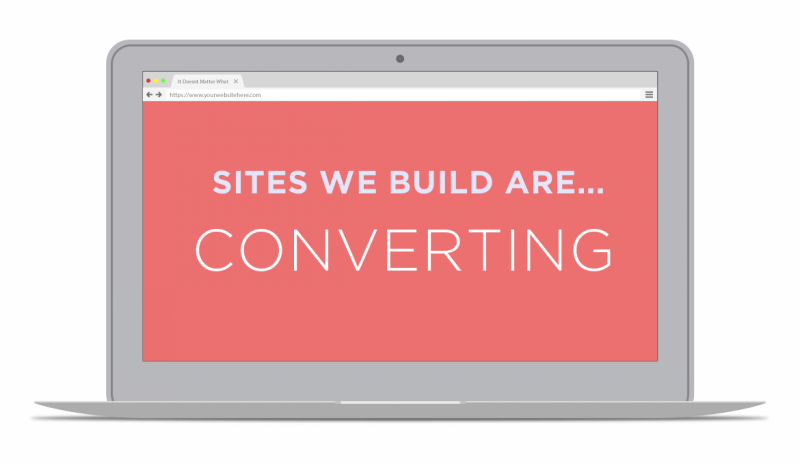 20 Feb

Important Reasons Your Business NEEDS a Website to Be Successful

For today's small business owners, the demands of running your own company not only include keeping your business up and running day-to-day but growing your brand as well. Growing in today's competitive market is no easy task, but if you want to keep up with the demands of the industry and your fellow competitors, you need to have a website.

Even in our web-centered world today, many small businesses still don't have a website. Whether business owners are worried about the cost, don't have the time to think about creating a website, or if they simply don't know how to get started—there are many businesses who are missing out on potential growth because they don't have their own website.

Building a website today is much simpler than many business owners assume. It is affordable, one of the best means of free advertising and can change your business for the better. Still not convinced? Here are a few reasons why every small business needs their own website.
Websites Help People Find You- In today's market, people go online to find businesses. Plain and simple. Just think about the last time you were looking for a new place for an oil change or a hair salon. You look online. If you want people to find you, you need a website. Your customers expect it.
You Can Provide People With the Information They Need- Whether you are posting your address, your hours or your menu. If you want to give your target market of consumers the information that they are looking for, there is no easier way than with a website.
Websites Help You Create an Image- Your brand identity is so important when it comes to building your business. Creating a strong, recognizable brand identity can be difficult, but one of the best ways to do it is with the right website. Your website can set the tone for your business and help put your brand's unique personality out in front of the public.
Your Competitors Already Have One- If you want to stay competitive in today's market you need to have a website. Most businesses do, so chances are your competition already has a website that your target market of consumers is visiting.
People Can Google You. Studies show that about 81 percent of consumers today will do online research before they make a purchase. For the average person, this means going to Google and typing in what they are looking for. If you have a website, more importantly, an SEO optimized website, you are going to turn up in those Google results, meaning you will be able to reach the customers that are looking for your type of service.
It Makes You Look Professional. In virtually any industry, professionalism is key. If you want to showcase your professionalism and show the public why they should turn to your small business, you need a website. The majority of consumers who find a business they are considering using doesn't have a website, claim to feel that the company is less professional.
It Can Showcase Your Products and Services. A website can help you sell your products and services to a customer without them ever needing to step foot in your establishment. If you want to show off what it is that you are offering, then a website is the way to do it.
There are so many things that a website can do for your business. If you want to learn more about taking your company online and seeing first-hand what a website can do for you, the experts here at Life In Motion can help.